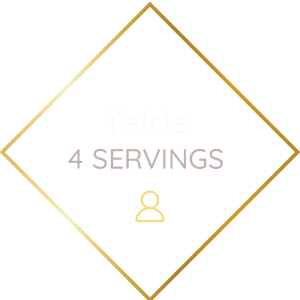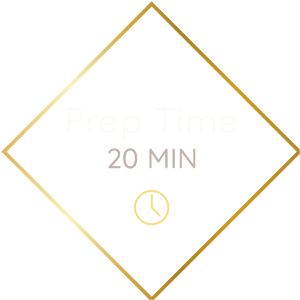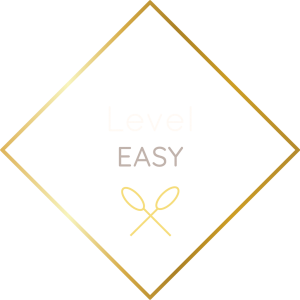 Servings: 4 people
Cooking: 20 minutes
Difficulty: low
Ingredients
• WATER 200 ml
• FLOUR 00 150 gr
• BUTTER 120 gr
• SUGAR100 gr
• EGGS x2
• A PINCH OF SALT
• LAICA MILK CHOCOLATE BAR 100 gr
• POWDERED SUGAR q.s.
YOU NEED

Laica milk chocolate bar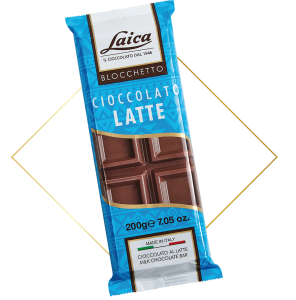 How to prepare
1 In a small saucepan over medium heat, whisk together the water, sugar and salt. Bring the mixture to a boil then remove it from the heat.
2 Stir in the flour, mixing until it forms a smooth ball.
3 Add the eggs to the mixture to obtain a smooth and homogeneous doug.
4 Transfer the dough to a cloth pastry bag or heavy-duty plastic bag fitted with a large star tip (optional).
5 Heat some vegetable oil in a large, heavy-bottomed stockpot set over medium-high heat until it reaches 160°.
6 Pipe the dough over the pot of oil to a length of about 8/10 cm, then using scissors or a sharp knife, cut it so it releases into the oil. Pipe two to three churros into the oil at a time, frying them until they're golden brown and cooked through.
7 Transfer the churros to the paper towel-lined plate to drain for 2 minutes, then while they are still hot, roll them in the powdered sugar.
8 Melted "Laica" milk chocolate bars in a bain-marie (or microwave) and serve it whit churros.