Taste and elegance under the Christmas tree and on the table.
AT CHRISTMAS
High quality chocolate in formats dedicated to the Christmas tradition.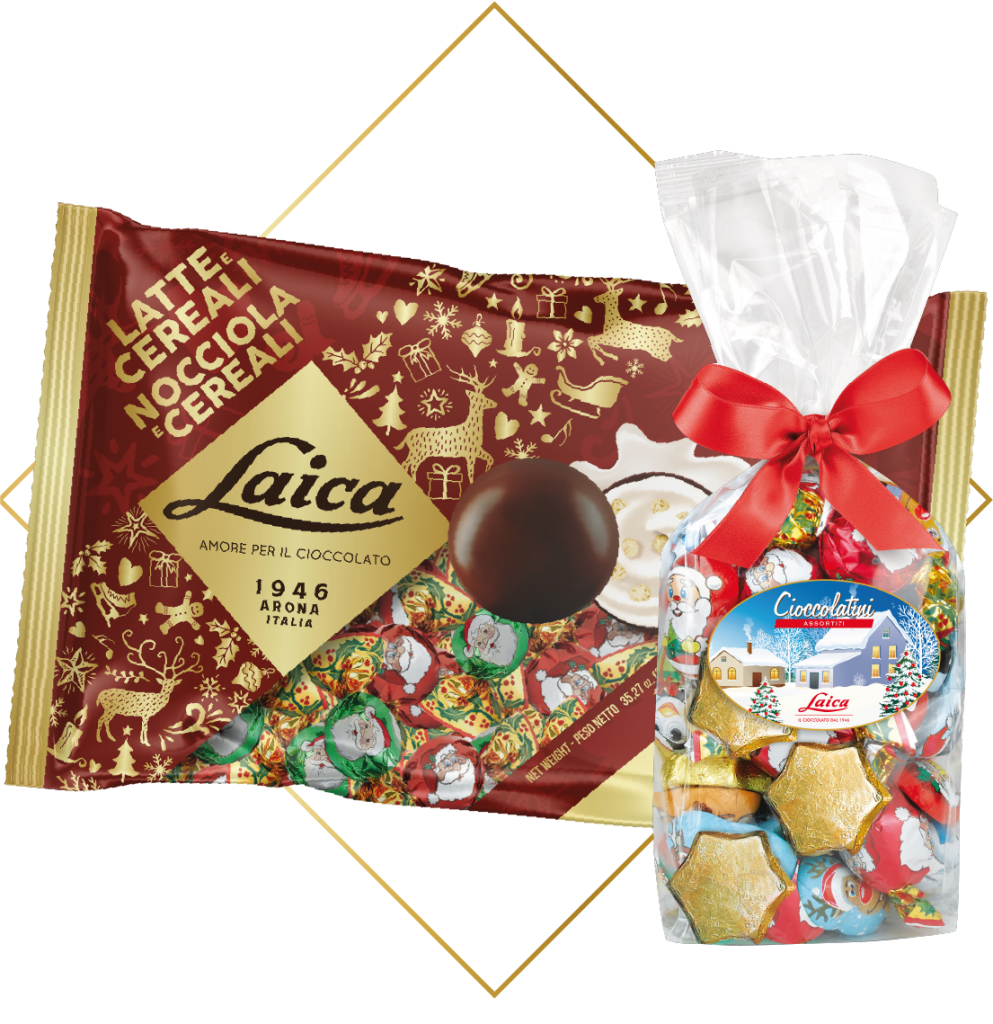 ASSORTMENTS
Chocolate figures, golden stars and milk
chocolate boules with assorted filling: hazelnut cream, milky cream and milky cream and cereals.
AVAILABLE IN
Bag 450 g – Bag 1 kg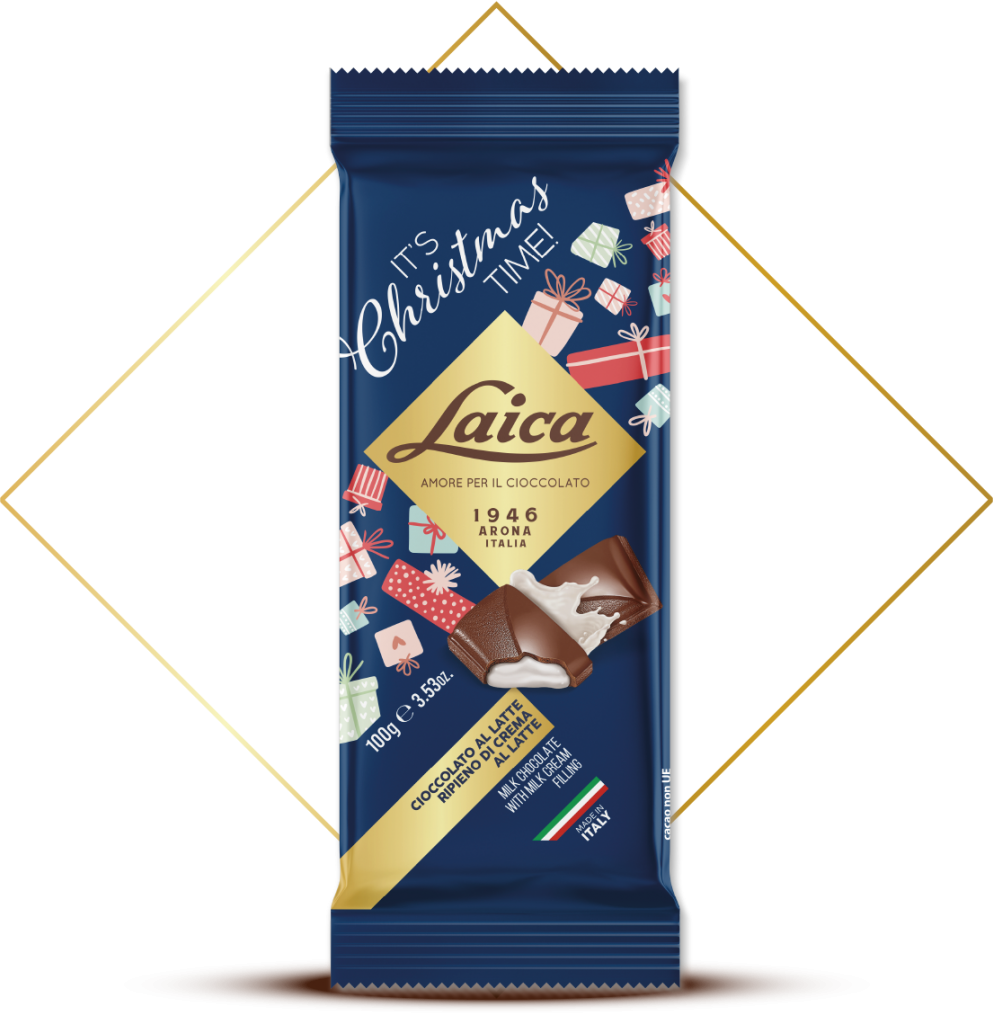 BARS
Milk chocolate bar with milky cream filling.
AVAILABLE IN
Flowpack 100 g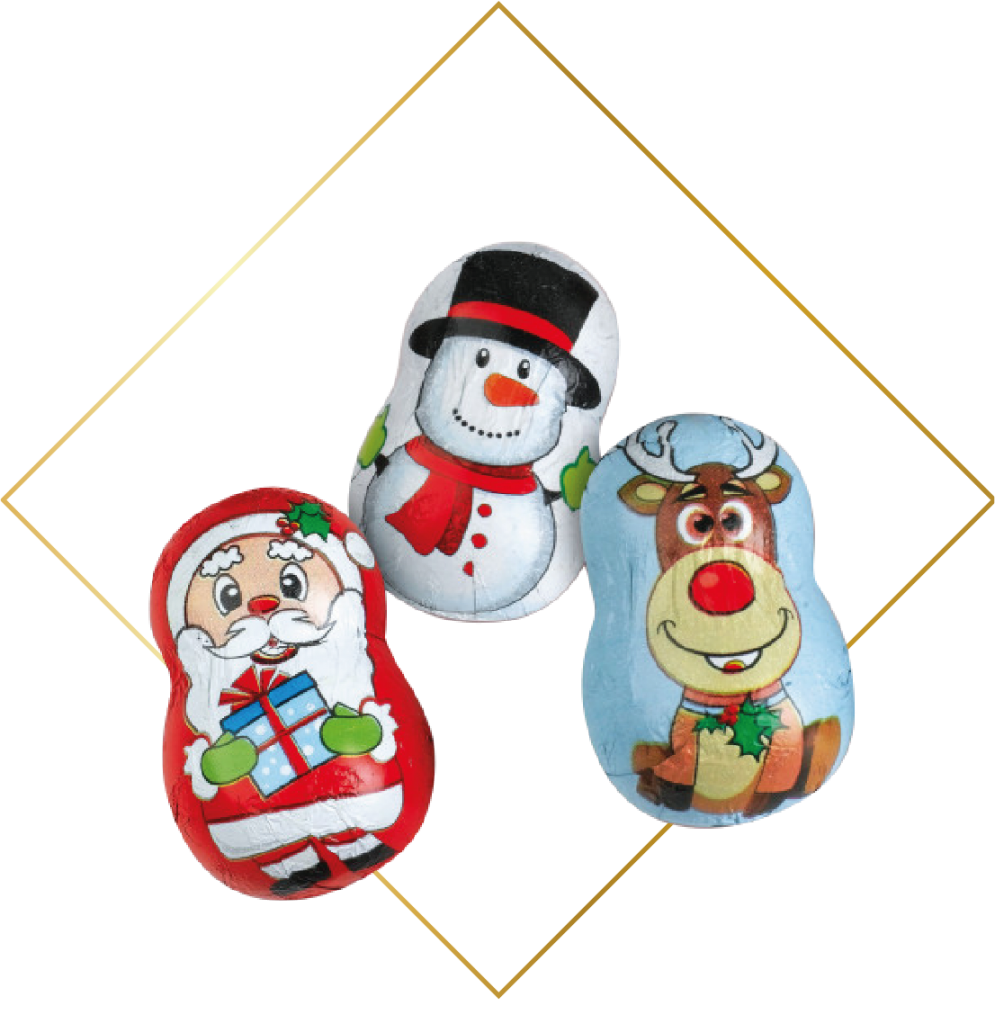 FIGURES
Delicious milk chocolate Christmas figures
with soft assorted milk and hazelnut creams filling.
AVAILABLE IN
Net 100 g – Bag 180 g – Bag 1 kg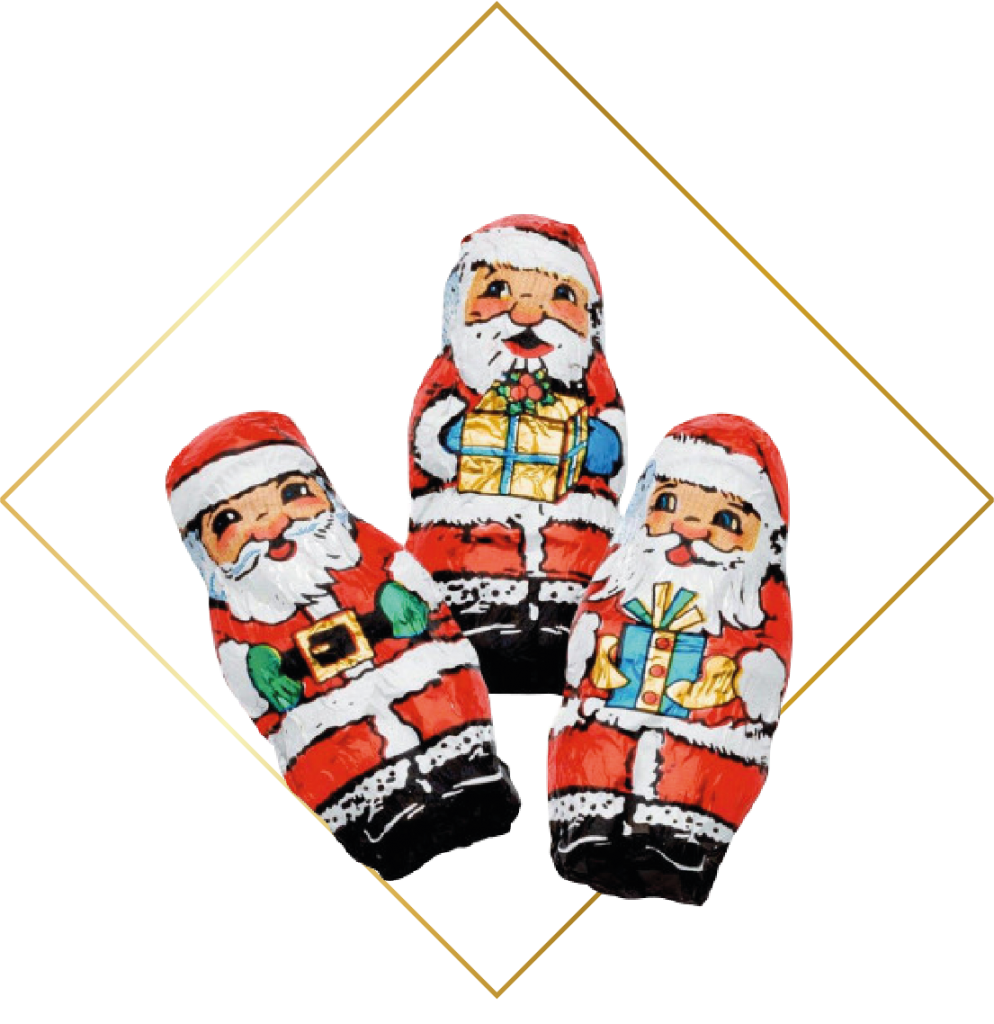 SANTAS FIGURES
Timeless Santa Claus made only
with Laica milk chocolate.
AVAILABLE IN
Net 75 g and 100 g – Bag 1 kg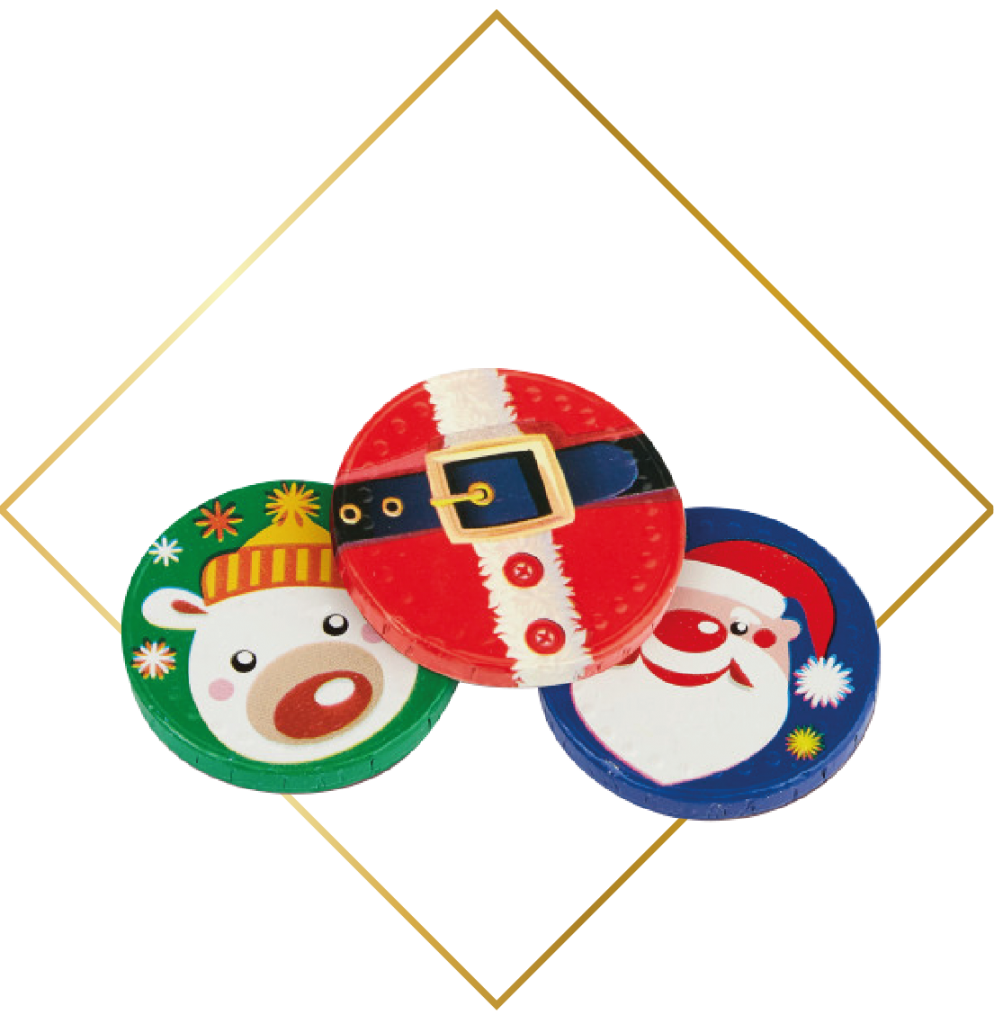 MEDALLIONS
Nice medallions with assorted milk chocolate
Christmas subjects.
AVAILABLE IN
Net 85 g