A delicious break with an unmistakable taste
GALACIOC SERIES
The taste of milk chocolate, crunchy cereals and puffed rice come together in three delicious and balanced snacks, perfect at any time of the day. They are practical, ideal for a break without sacrificing the unmistakable pleasure of Laica milk chocolate; created according to a simple and natural recipe.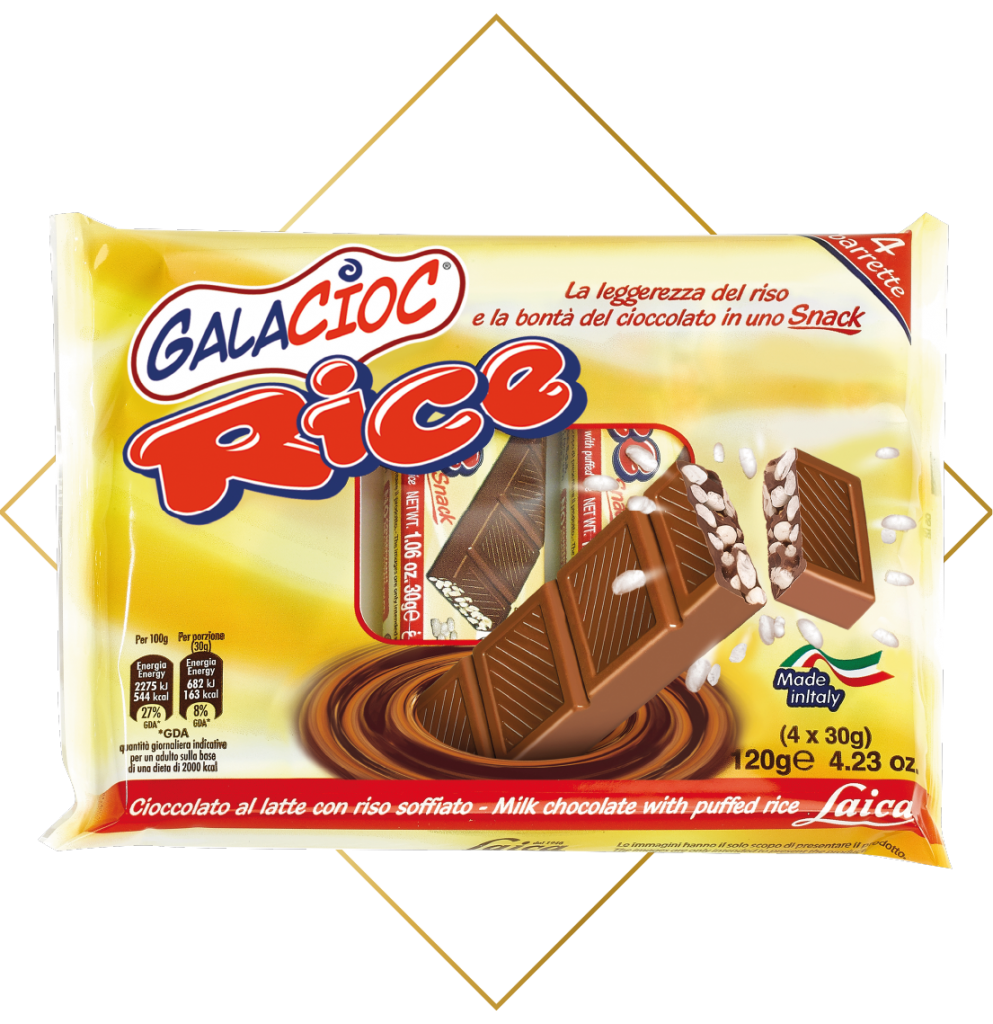 GALACIOC RICE
Puffed rice and milk chocolate blend together
for a timeless snack with an unmistakable taste.
AVAILABLE IN
Multipack 120 g with 4 snacks x 30 g size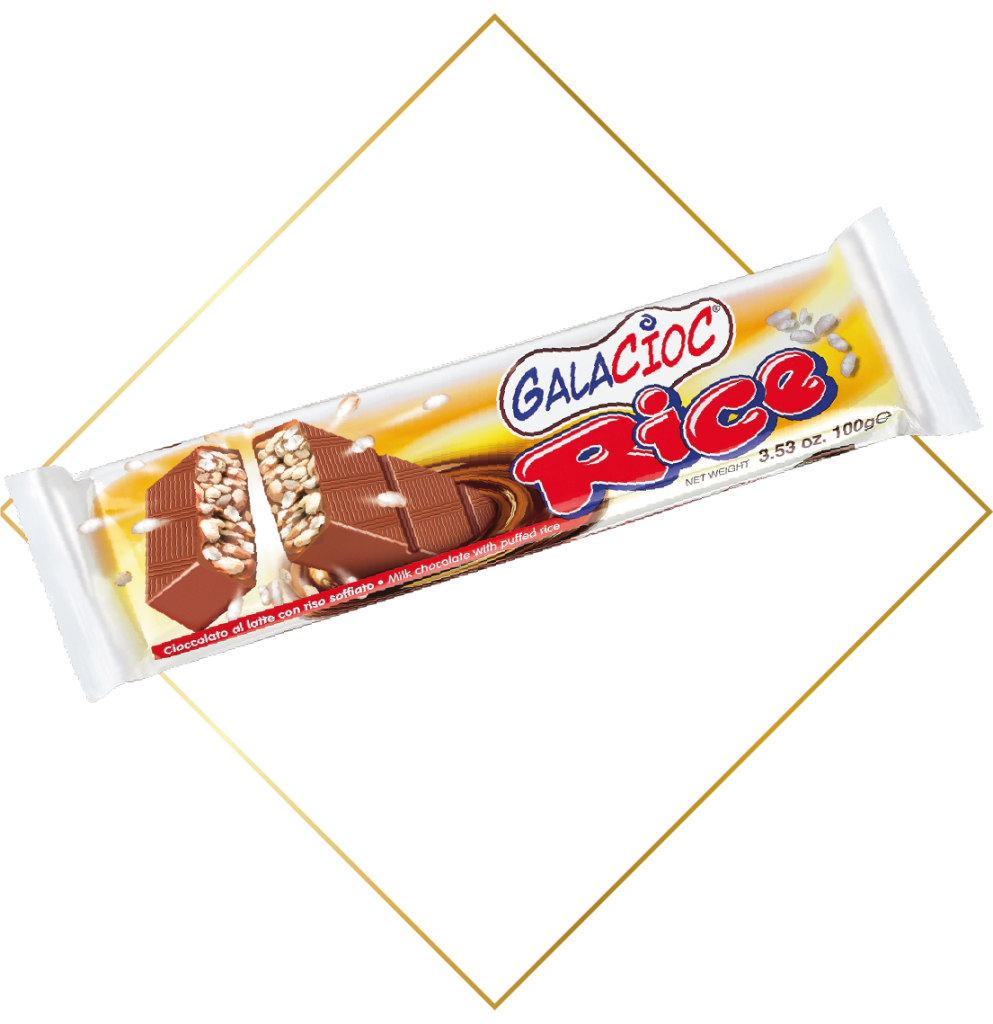 100 g size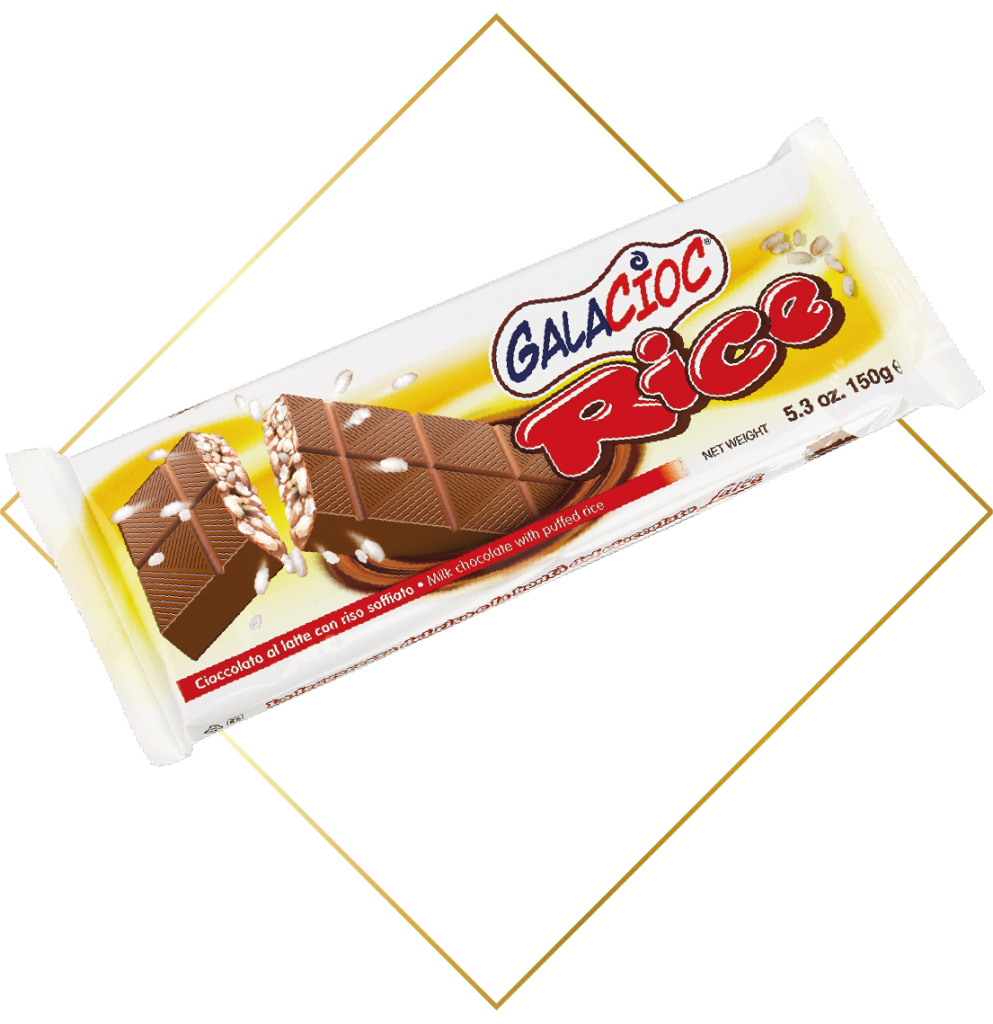 150 g size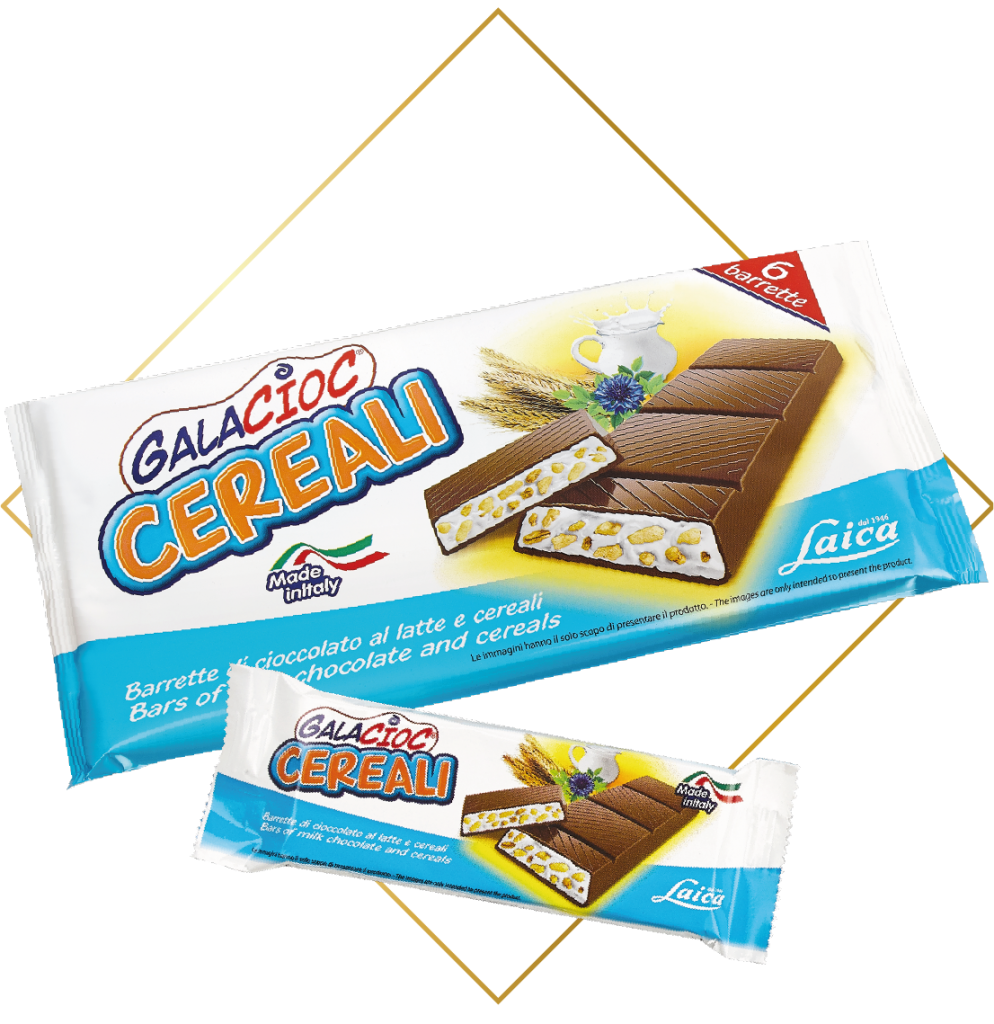 GALACIOC CEREALI
Filled milk chocolate snack
milk cream with cereals.
AVAILABLE IN
Multipack 6 snacks x 20 g – 120 g size