Perfection in chocolate
OUR CLASSICS
High quality chocolate in its most iconic and appreciated forms: small yet great classics in a symphony of flavours and scents that encourages a tasting experience of unique fragrances and aromas. They are the fruit of passion for good things and interpret the strong bond between past and present: time has not changed their taste over the years, yet it has made it unique and unmistakable.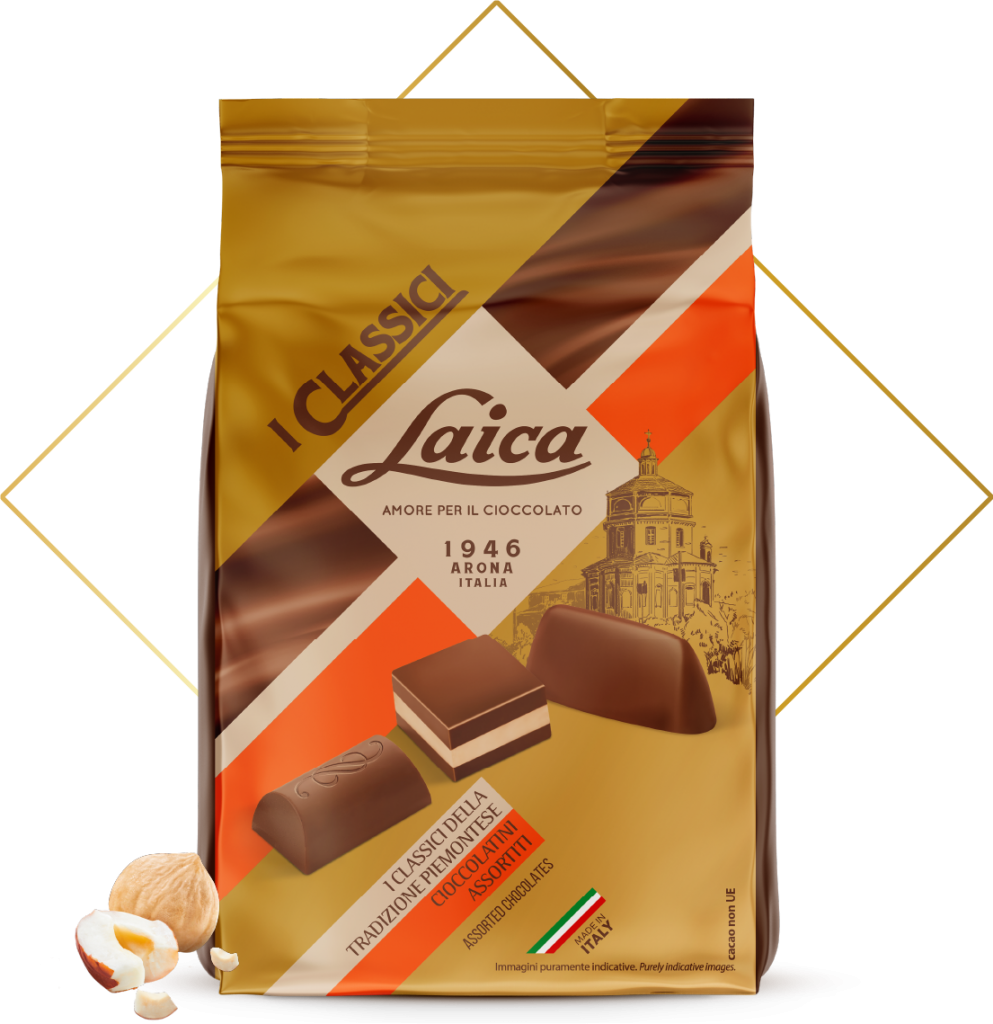 OUR CLASSICS
Assorted chocolates: cremini, gianduiotti, bauletti.
AVAILABLE IN
Bag 300 g size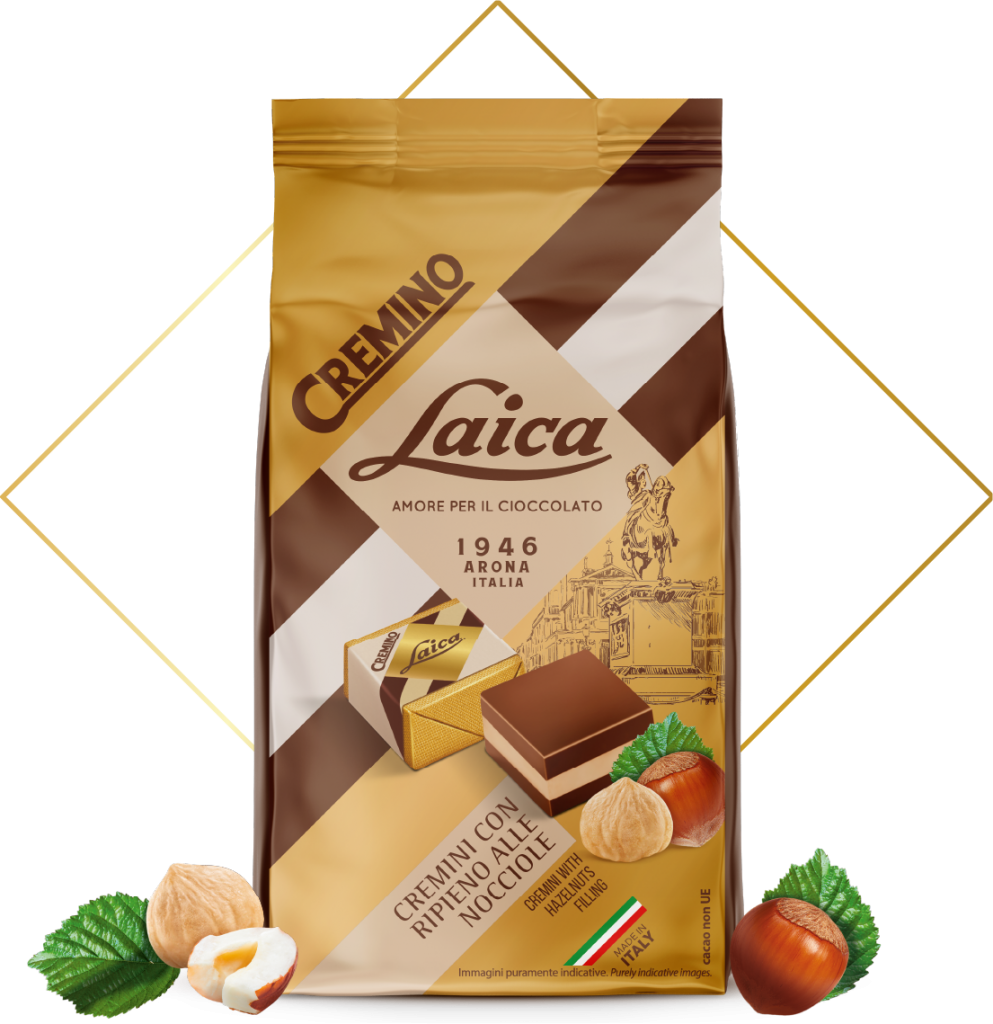 CREMINO
Cremini chocolates.
AVAILABLE IN
Bag 130 g size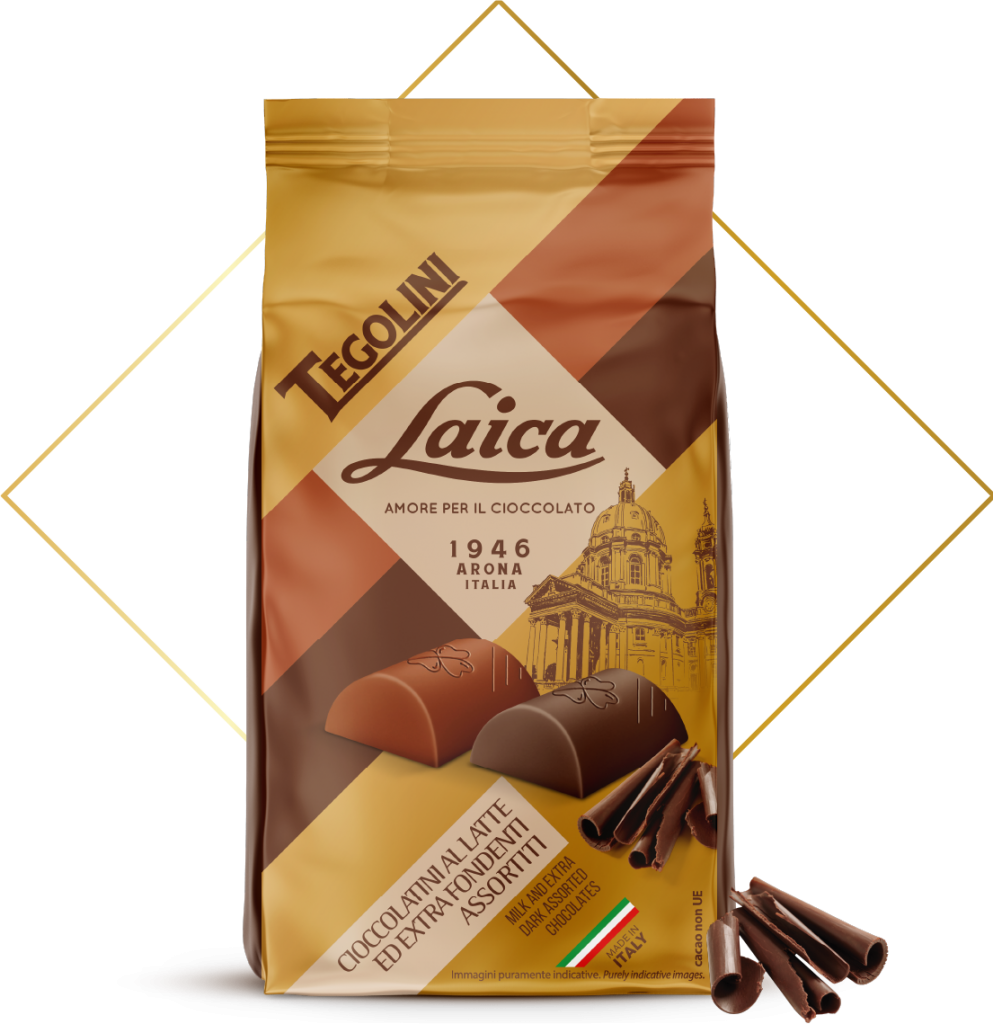 TEGOLINI
Milk and extra dark chocolate assorted tegolini.
AVAILABLE IN
Bag 130 g size
CLASSIC GIANDUIOTTI
Gianduiotti.
AVAILABLE IN
Bag 130 g – Bag 300 g – Bag 1kg sizes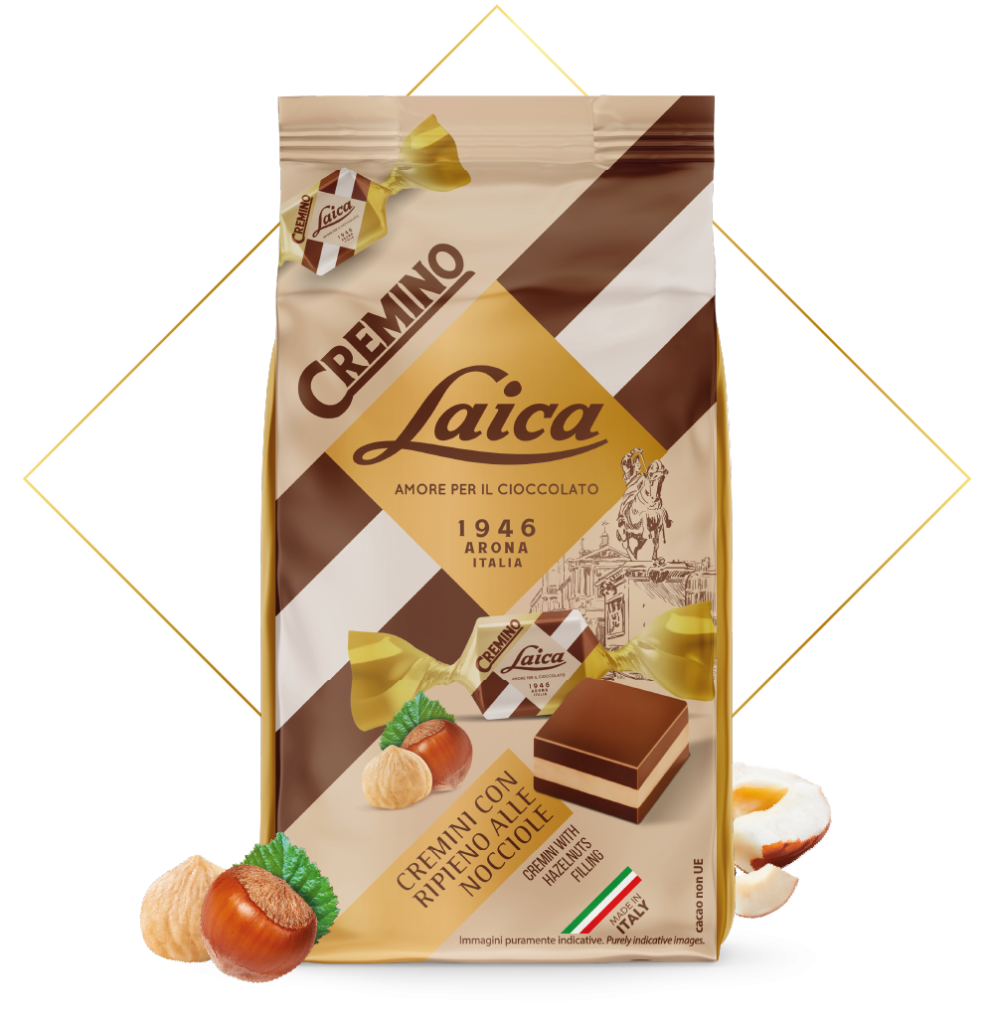 DOUBLE TWIST CREMINI
Our classic cremini chocolates,
in double twist wrapping.
AVAILABLE IN
Bag 80 g size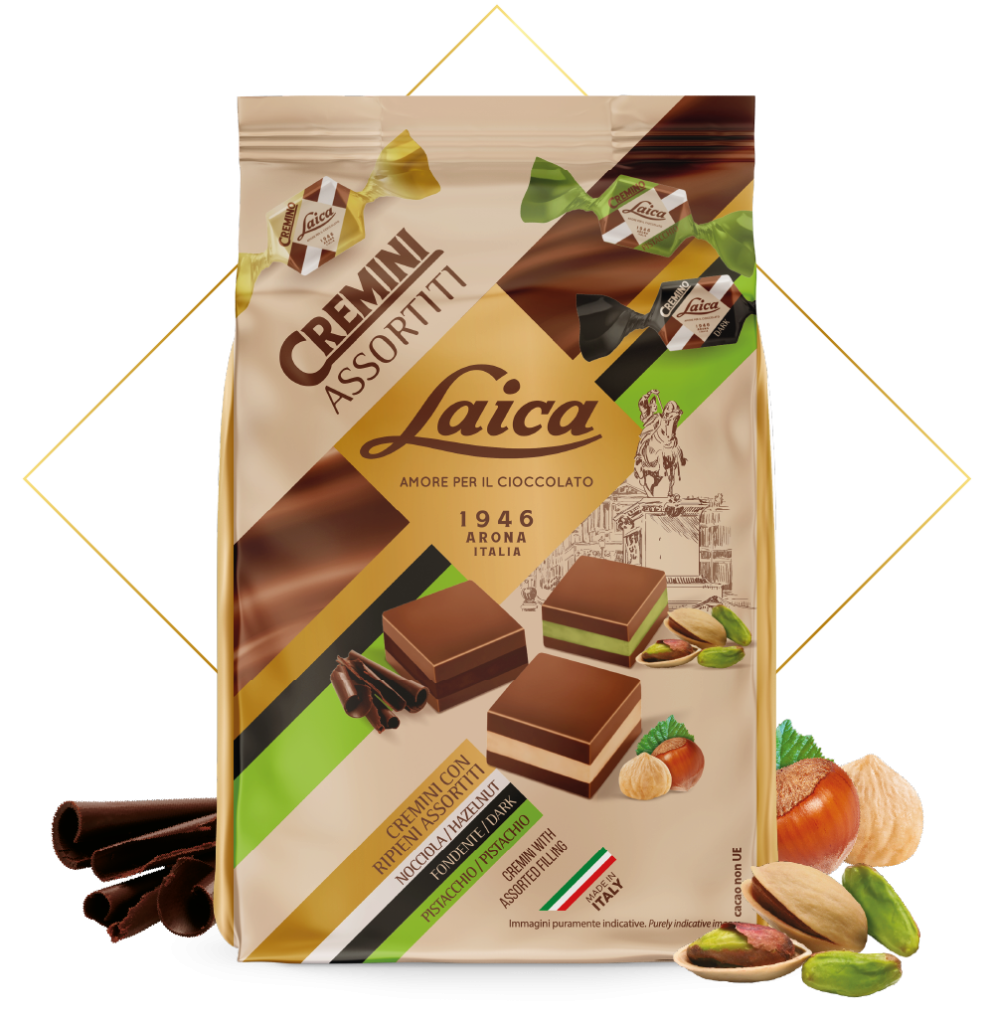 ASSORTED CREMINI
Assorted cremini:
classic, extra dark and pistachio.
AVAILABLE IN
Bag 200 g size
FILLED GIANDUIOTTI
Assorted gianduiotti with hazelnut cream,
cocoa cream and coffee cream filling.
AVAILABLE IN
Bag 300 g size
OUR BAGS
Classic Gianduiotti and assorted fillings
packed in our bags dedicated to tradition.
AVAILABLE IN
Bag 1kg size