A journey into tastes to be savoured.
DEDICATED SERIES
Exotic notes, sweet scents and fragrances awake the pleasure of high-quality chocolate: new tales of tastes arise and celebrate the selected ingredients. The creamy fillings become the protagonists of the tasting experience; they dedicate to our senses a moment of discovery and the beauty of a trip among the richest and the most intense flavours.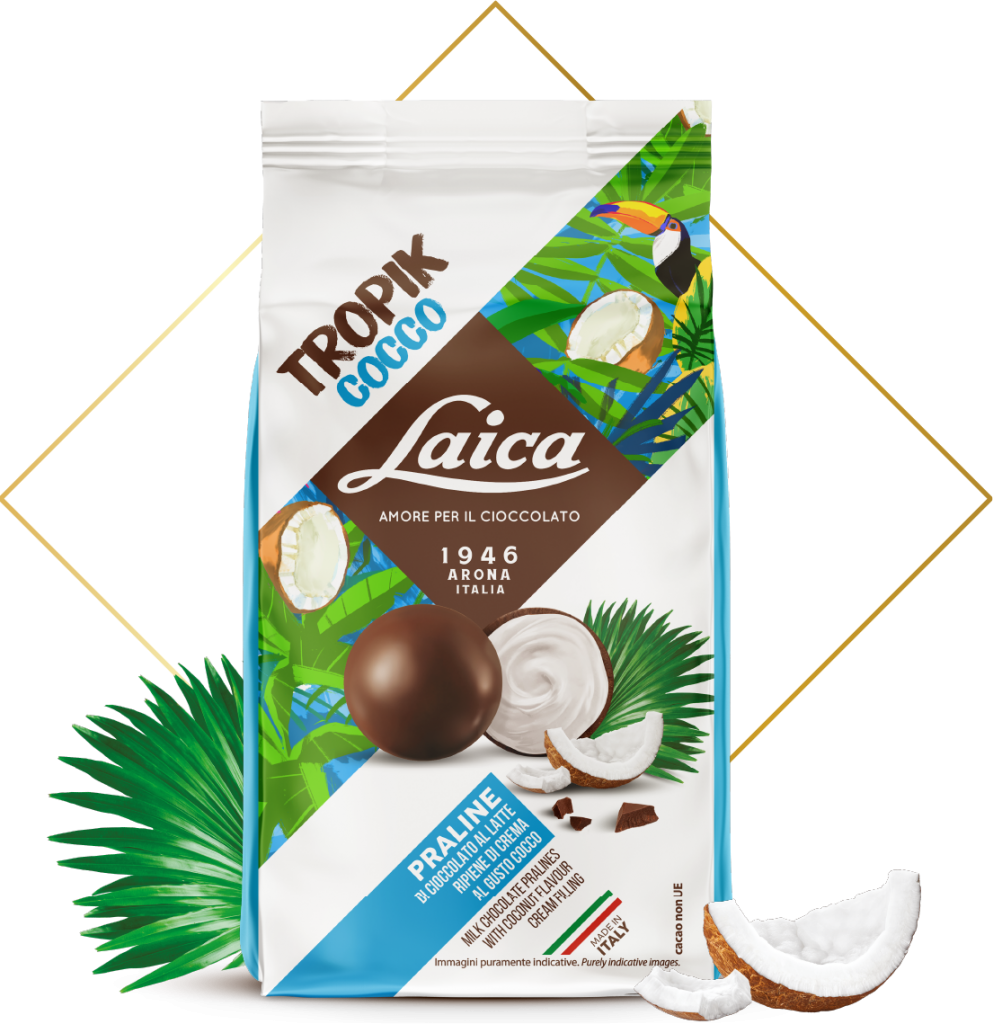 TROPIK
Milk chocolate boules with
coconut flavour cream filling.
AVAILABLE IN
Bag 100 g size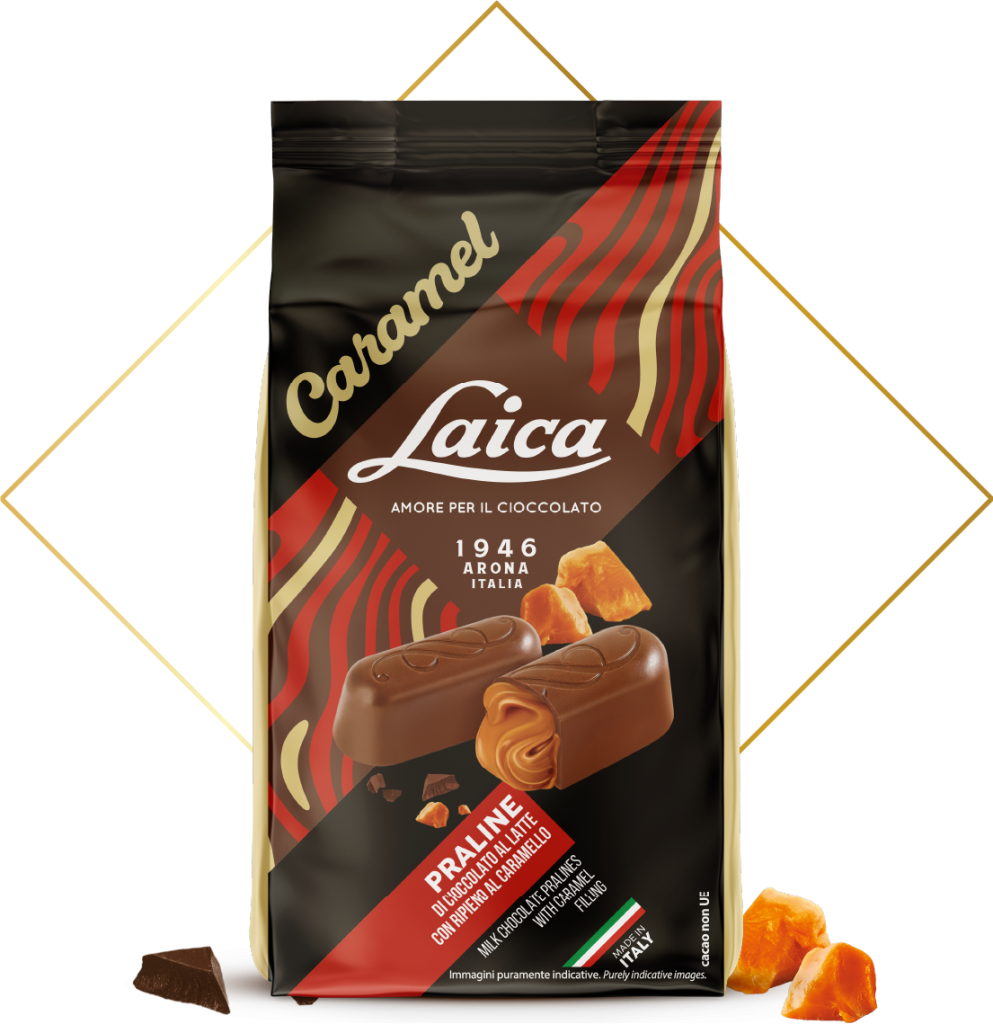 CARAMEL
Milk chocolate pralines
with real caramel filling.
AVAILABLE IN
Bag 90 g size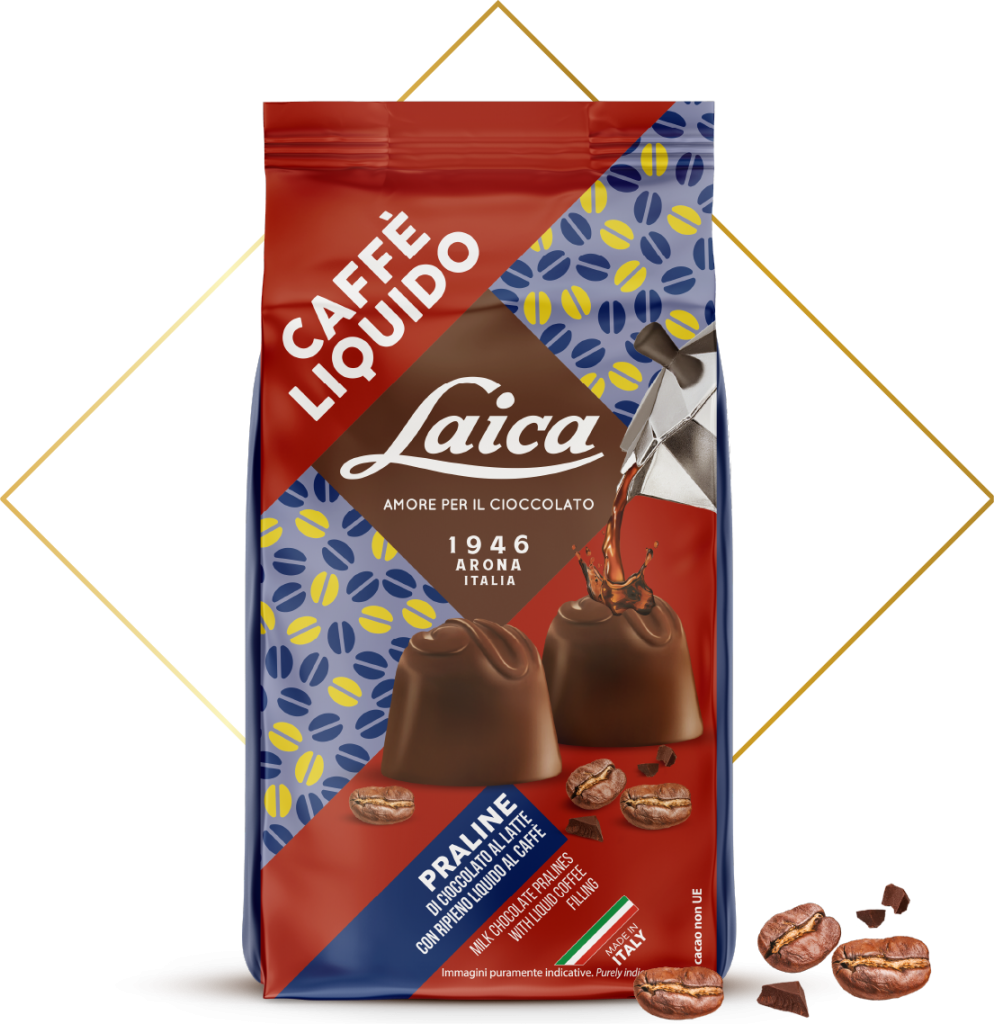 LIQUID COFFEE
Single twist milk chocolate pralines
with liquid coffee filling.
AVAILABLE IN
Bag 90 g size – 125 g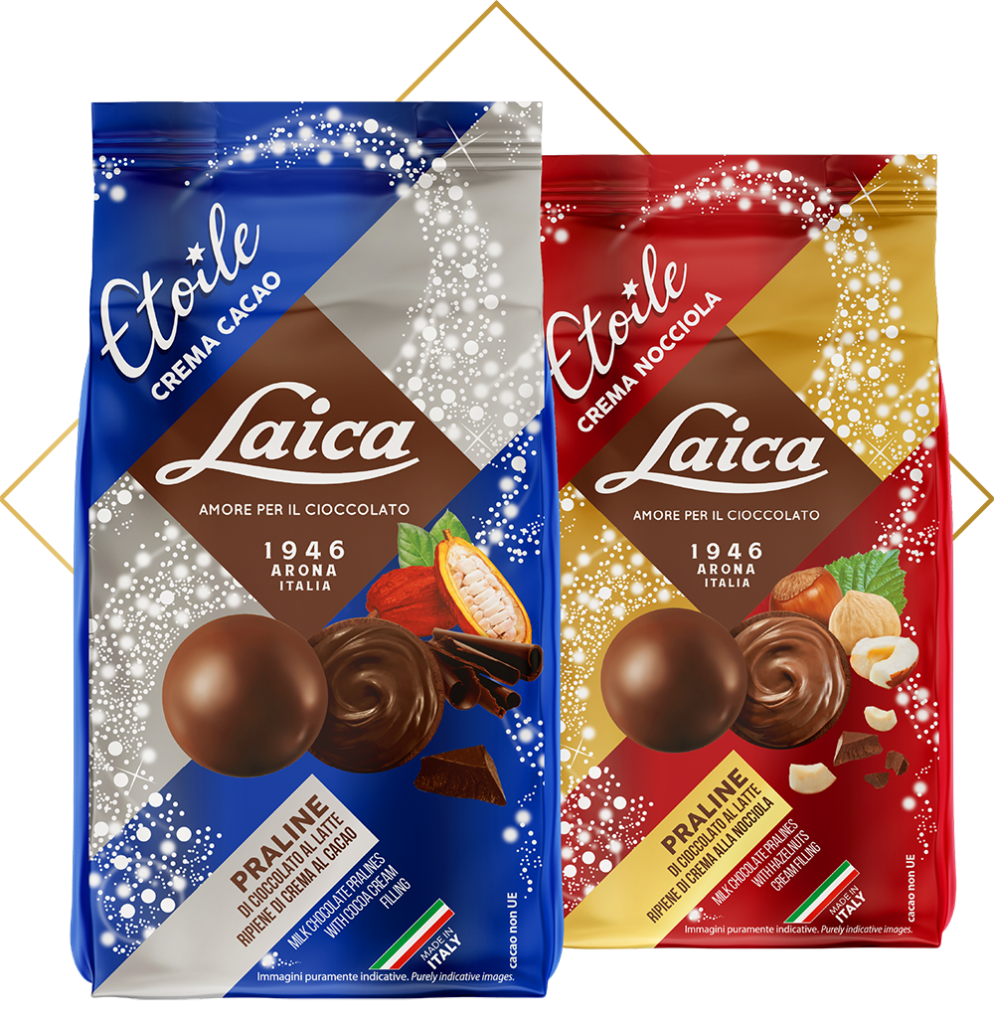 SERIE ETOILE
Boules "Etoile" milk chocolate
with a soft cocoa and hazelnut cream filling.
AVAILABLE IN
Bag 90 g size