Outside is chocolate. Inside it is cocktail.
SHOT & CHOC
The SHOT & CHOC series, inspired by cocktails,
combine the unmistakable taste of Laica chocolate
to the predominant ingredients of the most iconic mixes.
Desirous "SHOTTINI" to bite that give to the palate
the fruity and fresh notes of the Cosmopolitan,
the pungent and spicy ones of the Moscow Mule,
the rich and irreplaceable taste of the Spritz
and the fresh and decisive one of Mojito.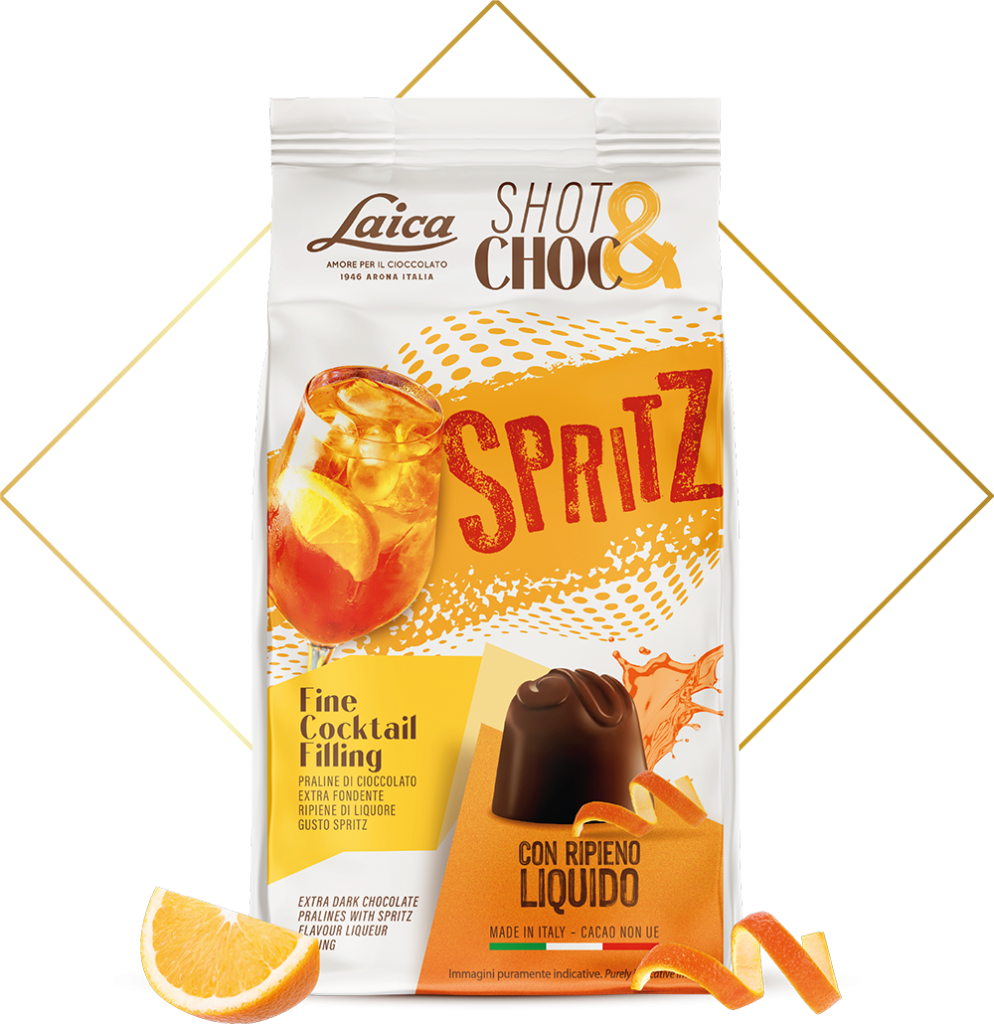 SPRITZ
Single twist extra dark chocolate pralines
with Spritz liquid flavour filling
AVAILABLE IN
Bag 90g size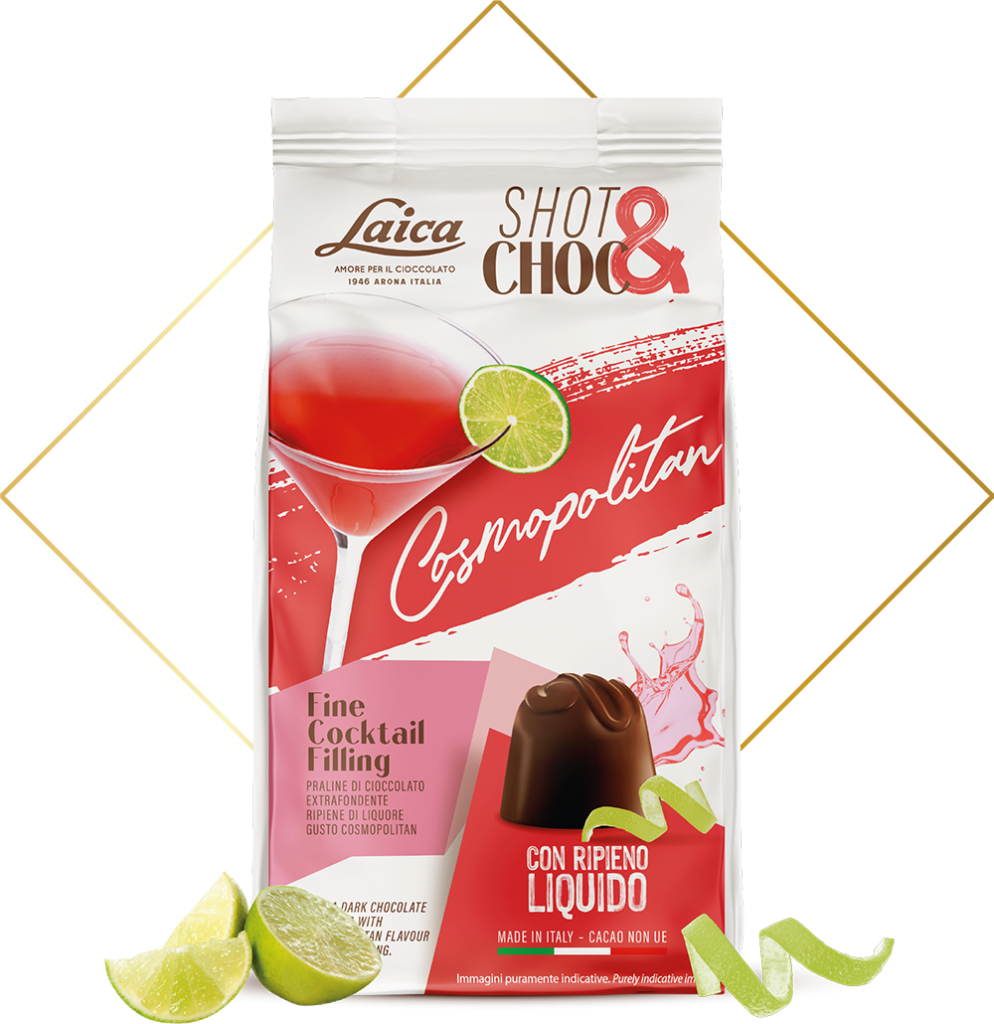 COSMOPOLITAN
Single twist extra dark chocolate pralines
with Cosmopolitan liquid flavour filling
AVAILABLE IN
Bag 90g size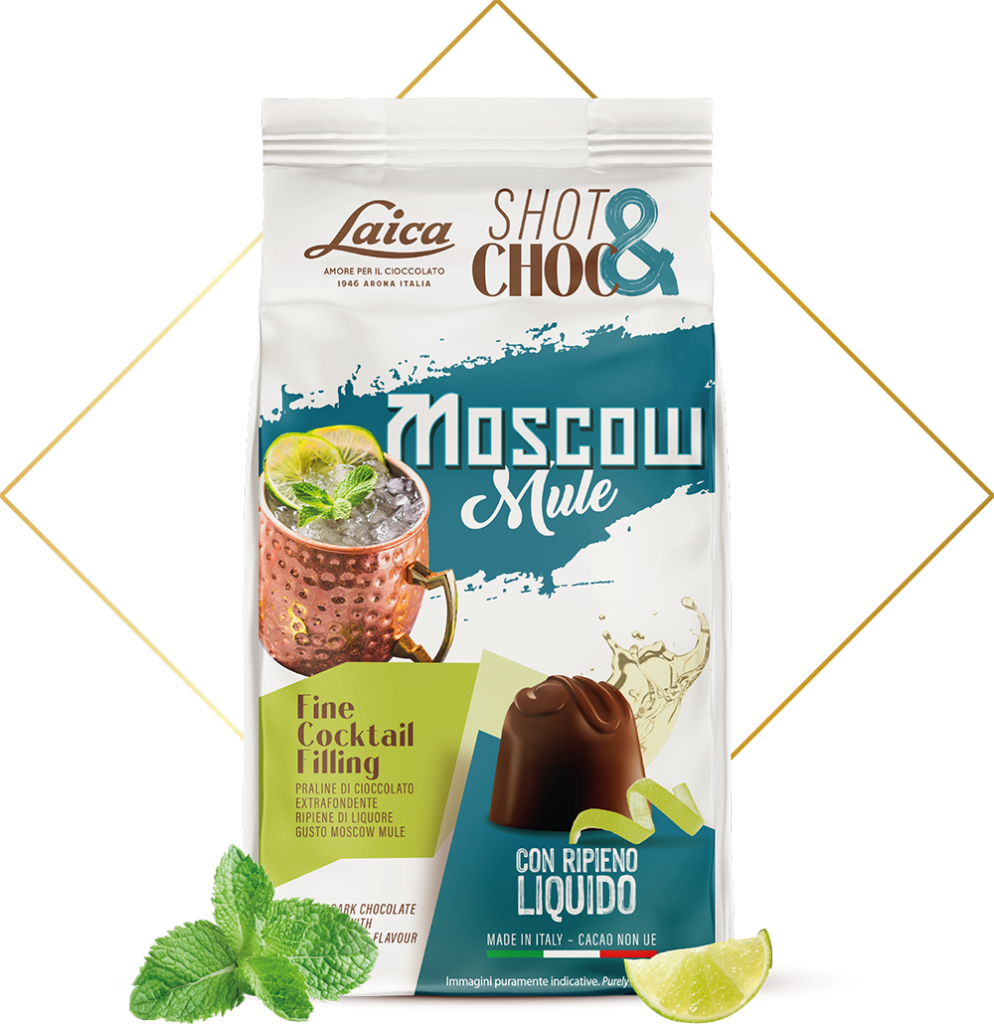 MOSCOW MULE
Single twist extra dark chocolate pralines
with Moscow Mule liquid flavour filling
AVAILABLE IN
Bag 90g size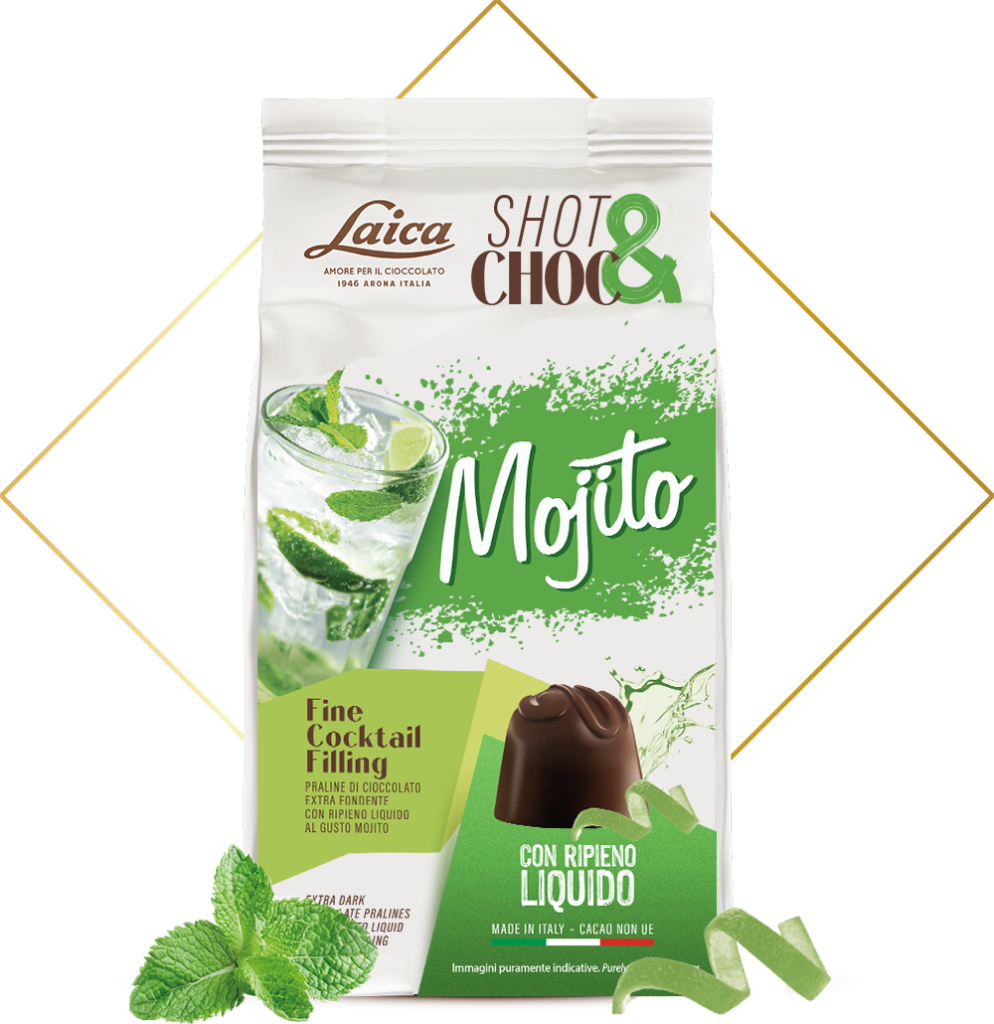 MOJITO
Single twist extra dark chocolate pralines
with Mojito liquid flavour filling
AVAILABLE IN
Bag 90g size