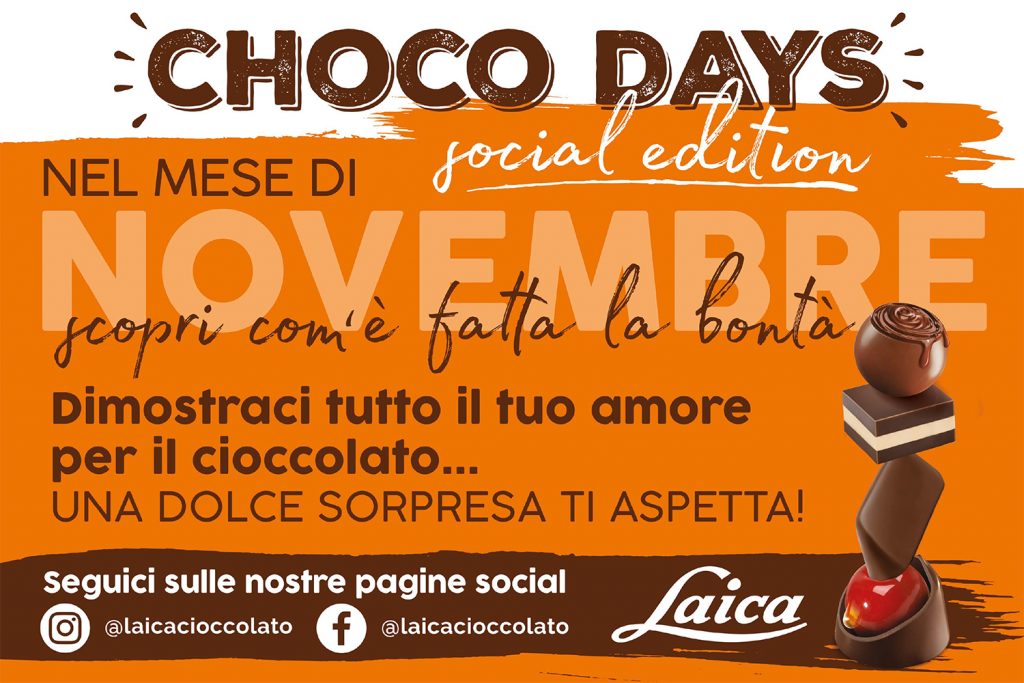 CHOCO DAYS 2020
5 appointments for a virtual tour
of our chocolate factory
Even if the period is difficult and there are the rules of social distancing THE CHOCODAYS ARE COMING AND WILL BE ONLINE!
The chocolate factory opens its doors and unveils secrets and curiosities about the most famous types of chocolates in 100% digital appointments.
Follow us on our social channels and find out how chocolate is made!