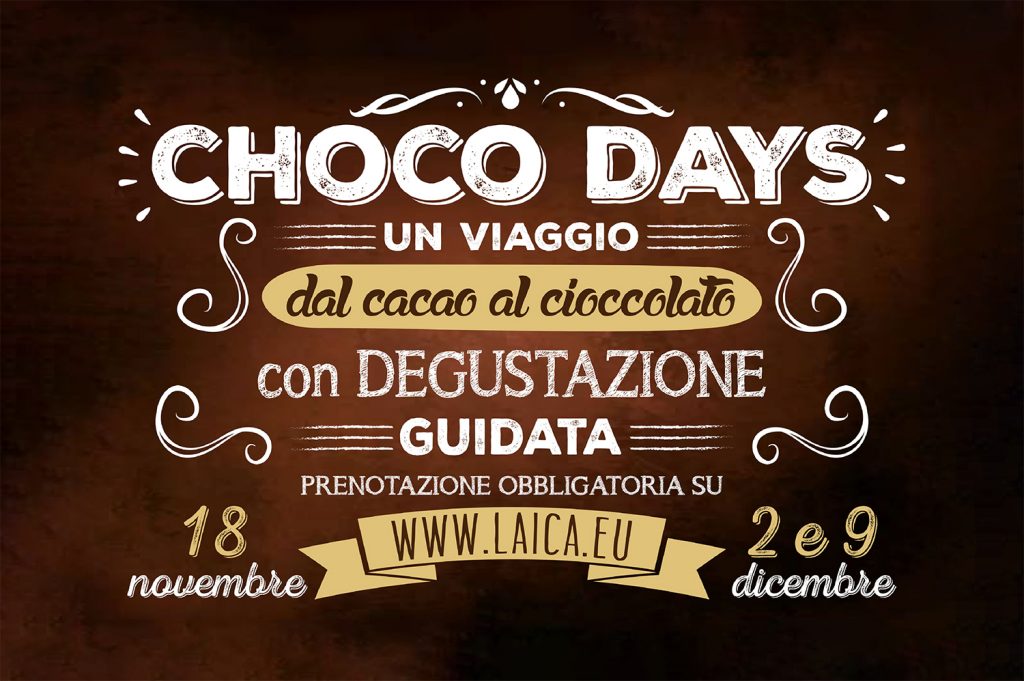 CHOCO DAYS 2017
A journey from cocoa to "Laica" chocolate
with guided tasting
700 visitors to the guided tours of Choco Days 2017
Between November and December 2017 Laica has replicated the open door event dedicated to the most curious, greedy visitors with a passion for chocolate. The second edition had a theme: the journey of chocolate, a sensory and gustatory journey to discover the sensations. Over thirty volunteers were involved for the three Saturdays of the event. They welcomed more than seven hundred people.
These are some of their comments:
"Interesting visit, if you do not see you do not believe! Unimaginable what can be hidden behind a chocolate. "
"A beautiful experience. A great company with a beautiful organization and a great potential. Thank you for your welcome and for giving us the opportunity to get to know your business reality ".
"Day of the soul and of taste, with sympathy, humanity and competence of the staff".
"The amazement of the children, the happiness of the people: a beautiful day".
"Arona has a unique sweetness: Laica".
During the event, the participants were involved in a singular initiative: A.A.A. DEGUSTATORS WANTED.
How many would like to become tasters of all the news of the greedy Laica world? We asked the visitors, collecting numerous applications. Soon some of them will become official tasters of Laica chocolate.